Medical Clinic
Sam Li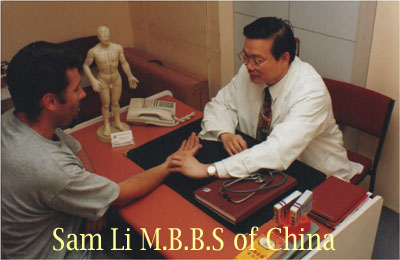 Sam Li M.B.B.S of China
Sam Li graduated from Shanghai Medical University of China. He worked at Central Shanghai hospital as a doctor and later received a diploma from Shanghai TCM university. Sam is also admitted as a fellow member of the Australian Natural therapists Association.
In 1988 he established a Chine Medical Clinic in Sydney. From 1996, he successfully expanded his clinic into the Sutherland Shire, at Miranda Medical Centre as a specialist in Chinese Medicine. With his extensive knowledge in both Western and Eastern medicine, he is able to provide a higher variety and quality medical service.
Sam is now a director of Caringbah Healthcare centre. This gives him more flexibility to work with his patients, combining Eastern and Western medicine providing a much more advanced treatment methods and Holistic therapy to an ever growing appreciative public.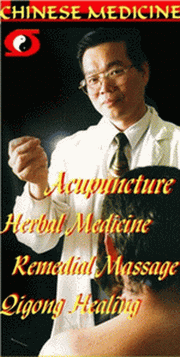 Caringbah Clinic

Services include:
Acupuncture
Remedial Massage
Herbal Medicine
Workers Compensation
Patient evaluation consultation
Qi Gong healing
Health Fund Rebate
Sam Specialises in:
Arthritis, Lower Back Pain, Sciatica
Sports and Motor Accident Injuries
Mirgraine Headache, Insomnia
Chronic Fatigue, Stress and Anxiety
Hemiplegia, Facialplegia
Hypertension, Diabetes
Sexual Dysfunction, Enuresis
Menstrual Pain, Menopause Symptoms
Sinusitis, Asthma
Weight Control
Pregnancy Control
Web Site for the Clinic
You may find more information about the clinic at its complete web site: www.healthcarecentre.com.au/.